The Online Store is an ecommerce marketplace for Colorado University. A comprehensive framework for processing online transactions within a secure, compliant portal.
I was hired to design for the Online Store and get the project organized for onboarding of customers. In its early stages I was tasked with coming up with the identity for the store while staying within the Colorado University brand guidelines. I challenged myself to work on illustrations to educate the users on what the e-commerce website is and how they can create a store.
To launch the Online Store I created a website using the styles of CU but focusing in on illustrations to set it apart from other areas.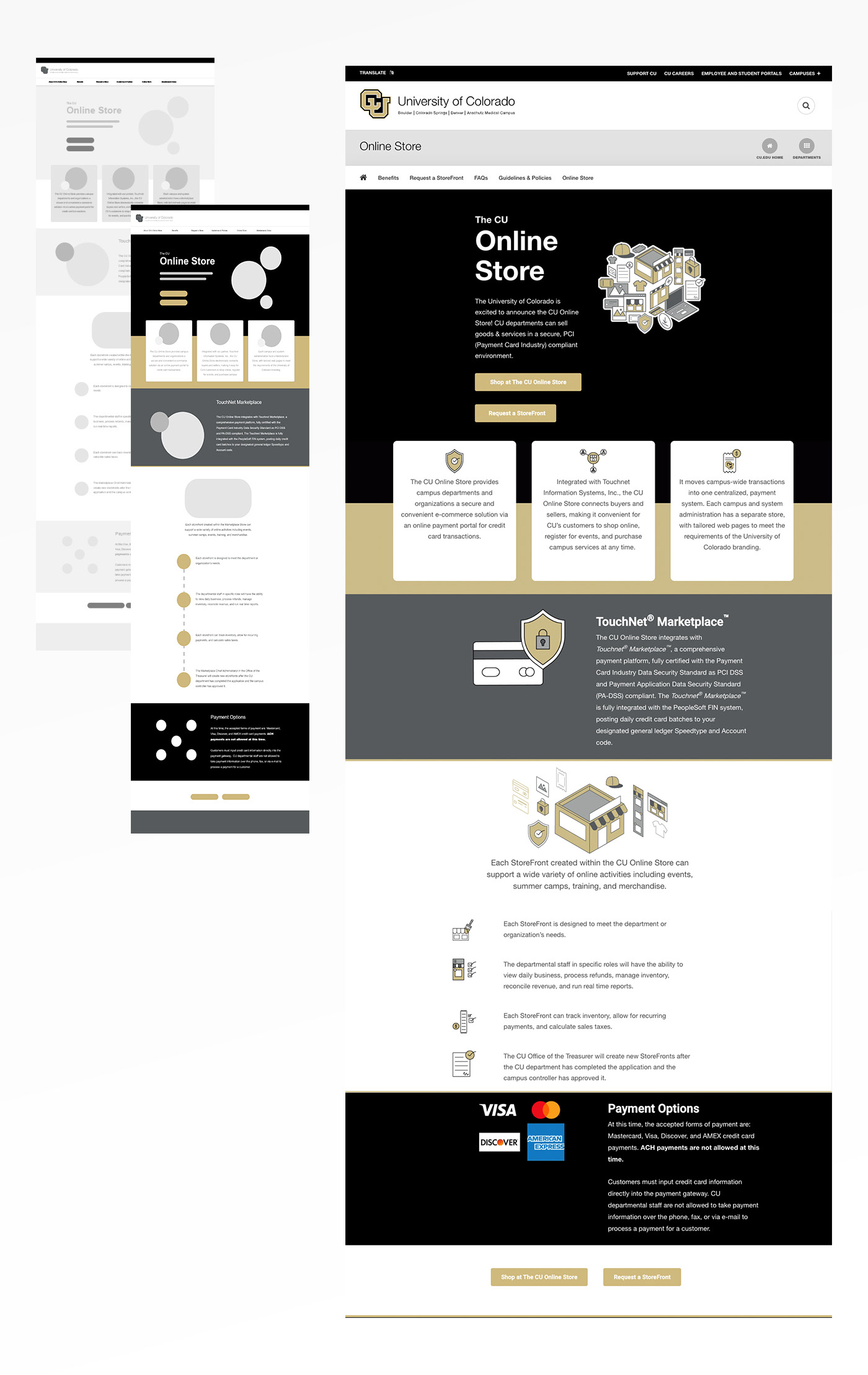 The Online Store design fits into a template provided by TouchNet Marketplace. I created the banners and thumbnails.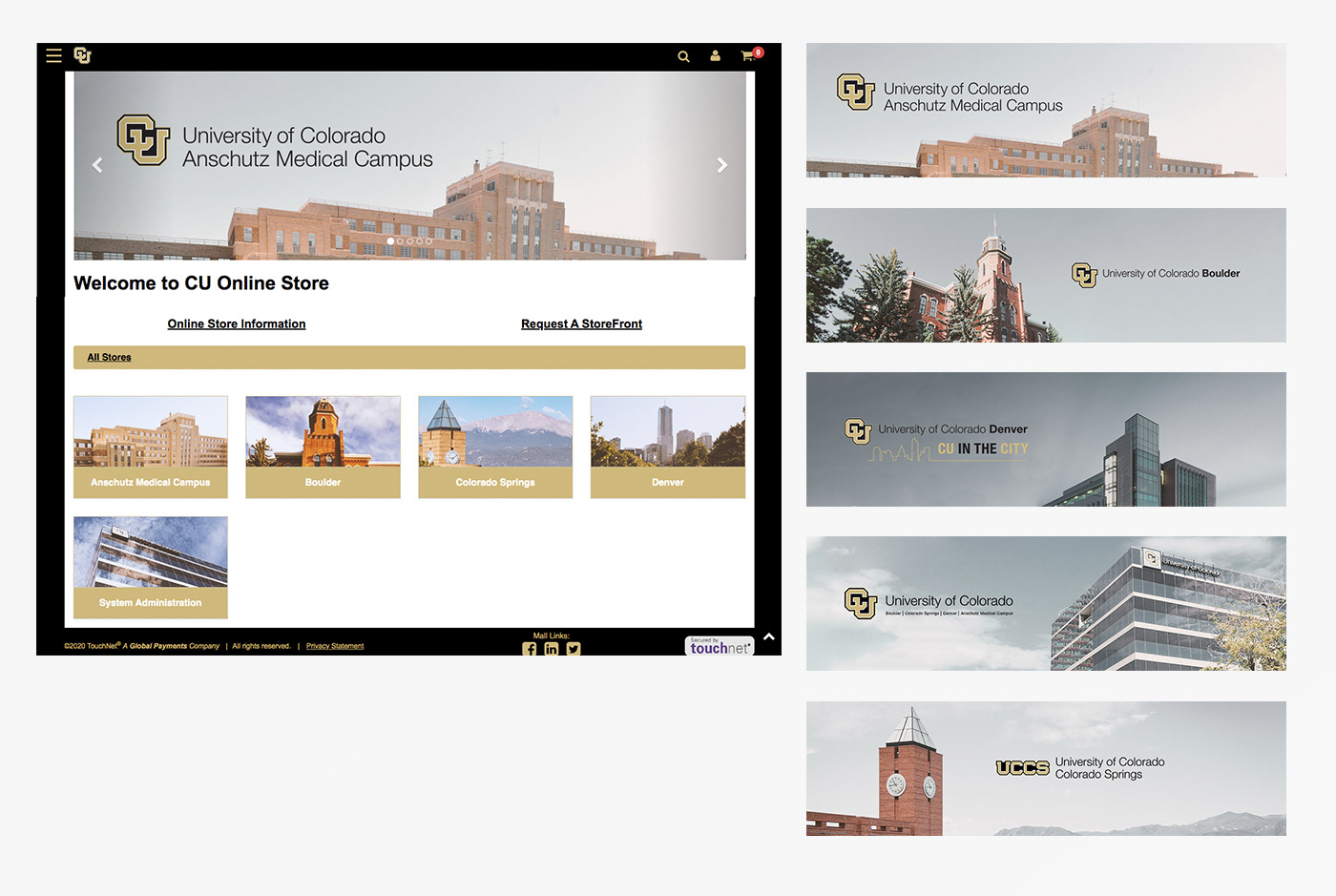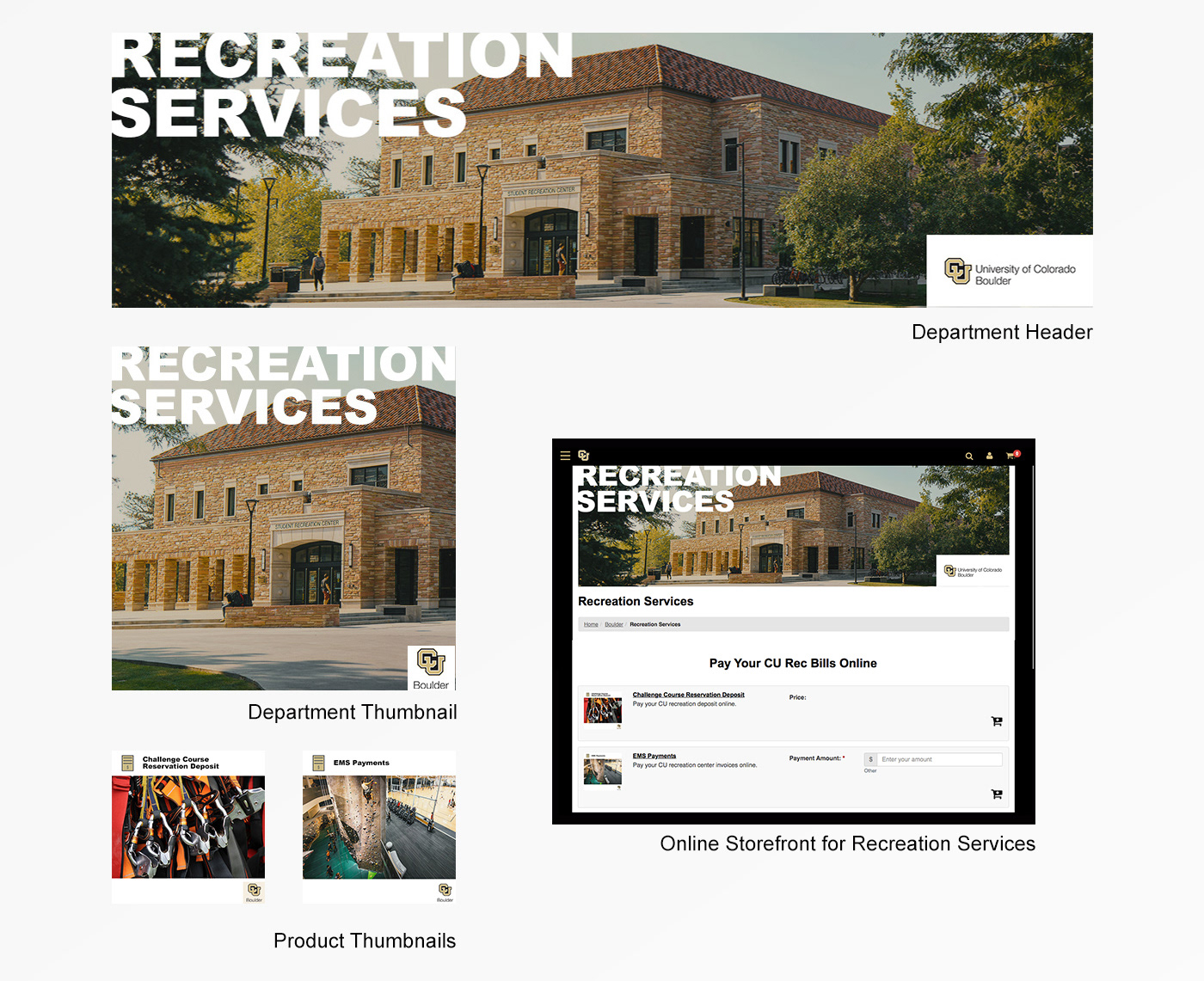 Thanks for looking at my project!